Digital Consulting Services
We partner with clients to navigate every digital touch-point between company goals and the needs of their customers. Our core competencies below intersect strategy, design, and technology.
Digital Strategy
We provide blueprints so you can see the big picture. Our strategy group leads research, planning, and activation with deep knowledge in data, content, user experience, development, and cutting-edge digital technology.
Digital Brand Strategy
Solution Architecture
Customer experience
Prototyping and validation
Process definition
Experience Design
Our team of designers and copywriters bring web, mobile, and connected experiences to market. We partner with clients to develop visual experiences that capture attention, and most importantly, engage users with your brand.
UX / User Experience Design
Content Strategy
Creative
Website Design
Digital Advertising
Usability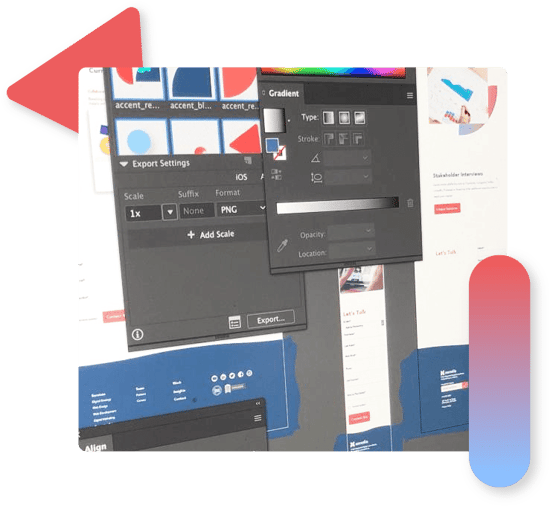 Digital Marketing
Build traffic, drive engagement, convert audiences to customers and develop long-term relationships with smart, interconnected digital marketing strategies. Together, we put your brand in front of your target in the right place at the right time.
Strategic Campaign Planning
Search Marketing / Pay Per Click
Organic SEO
Email Campaigns
Programmatic & Display Advertising
Testing & Optimization
Development
Ascedia's experience development team has a proven track record of releasing high quality secure, performant, and maintainable tools and applications. Our team ramps-up quickly, is proactive, takes ownership, and solves problems while being conscious of business impact.
Technology planning and architecture
Development, engineering, and integration
CMS setup and customization
E-commerce setup and customization
Quality assurance testing
Growth & Optimization
Through analytics, measurement, benchmarking, and reporting, we work closely with our clients improve conversions. Together, we make informed improvements that generate long-term value from the investment in digital initiatives.
Analytics
Content optimization
Feature development
Technical refinement
User acquisition strategy
Established 2000.
Here's some of our partners.